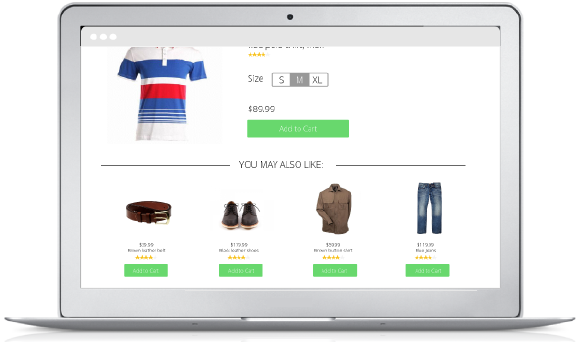 Product Recommendations
Expose Customers To More Products
And Increase Your Average Order Size
Imagine a feature that knows your inventory better than you do
Like any good salesperson, Celebros' powerful recommendation engine "knows" your inventory and suggests
additional items that may be of interest to your customers while they're shopping. From the landing page to the
shopping cart, the Cross Sell's intuitive merchandising technology draws from real-time search and behavioral
analytics data to suggest additional products from your catalog that your customers may like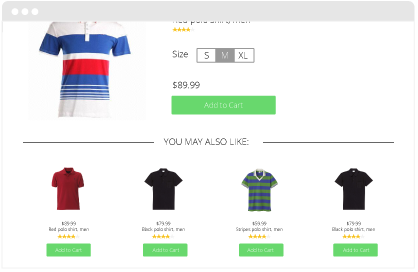 Product Recommendations
Cross-Sell enables customers to find and purchase complimentary items to the products that they are currently shopping for. Using natural language semantic algorithms and past purchase history, Cross-Sell displays relevant products suggestions to increase your AOV (average order value) and provide a more personalized shopping experience.
Product recommendations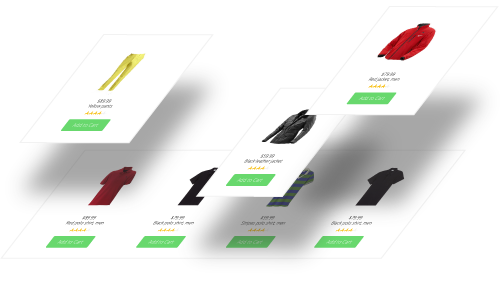 Automated, Manual or Hybrid
Recommendations can be set to display results based on your merchandising needs. Not all categories, brands or SKU's require the same cookie cutter suggestions. Celebros enables the e-Commerce manager or merchandiser to set the recommendation method type for the SKU, brand and category level. Hands on or hands off – it's your choice!
Have control over your recommendations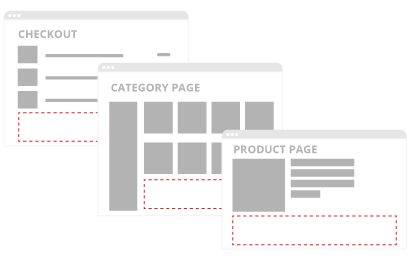 Product Recommendations Placement and Design
There are several critical points in the shopping funnel that Up-Sell and Cross-Sell can be both displayed and effective. Search and Navigation pages, Product pages, Shopping cart or even the check-out, Celebros allows you to dictate the placement of the suggestions. Celebros' recommendations are fully customizable to fit your unique site design.
Celebros Campaign editor