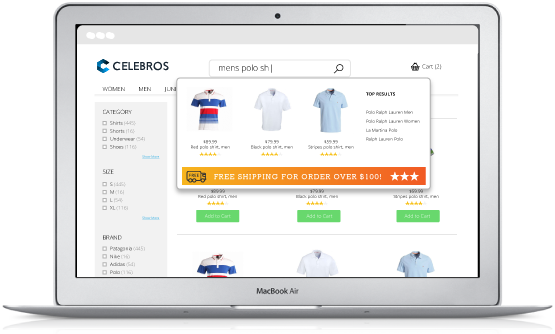 Remove The Guess Work Out Of
Shopping With Advanced Auto-complete
Accurate Results, Large Product Images, Relevant Banners
It's like Magic. Only better!
Complete your customer's sentences as they type and return accurate results instantly with lightning fast speed. Your most popular products are matched to the most popular queries, showing the inventory you want and in the position you chose.

No more spelling mistakes, No more loading delays, No more shopping frustration!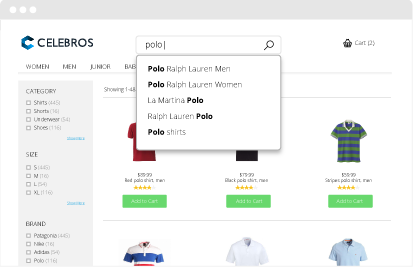 User Generated Search
Lead your customers' to the correct product page with just one click! The Advanced Auto-Complete displays personalized search terms and recommendations, learning from previous customers search behavior.
Auto-complete options for search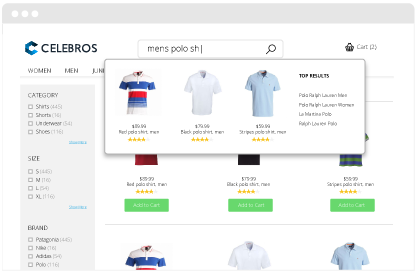 Visual Product Suggestions
"A Picture's worth a thousand words." The Advanced Auto-Complete instantly displays product image thumbnails as your customers search. Customers may then click on a product image and go straight to the product page to continue their purchase
Viewing related queries when searching for "Almond"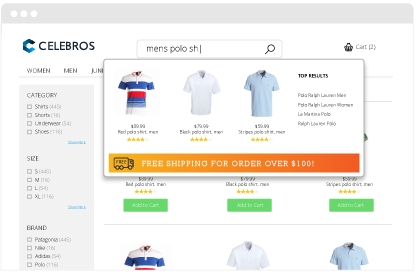 Logos and Banners
Brand recognition and Merchandizing is an important part of any shopping experience. Use the Advanced Auto-Complete to dynamically display brand logos and merchandizing banners directly in the search bar
Added banner below search results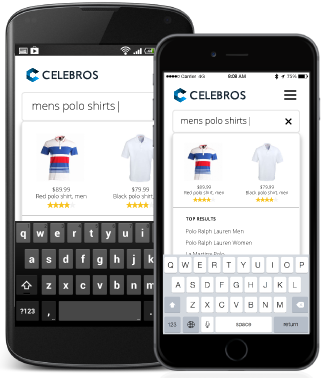 Made with Mobile in Mind
Your shoppers are using their mobile devices to shop. The Advanced Auto-Complete is fully responsive and will deliver the ultimate shopping and user experience to any mobile or tablet user
Celebros search demonstrated on mobile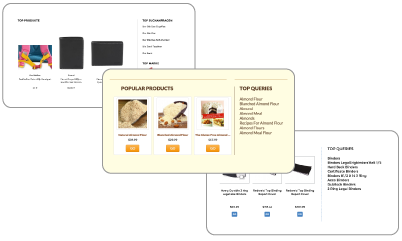 Design in Your Hands
The Celebros Advanced Auto-Complete is fully customizable. Merchants can change the layouts, use difference colors and fonts; add buttons or calls to action. The code is yours to make it fit your store
Various customization styles